Source: Saigon Times - 11/5/2013 11:20:00 AM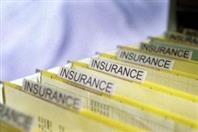 A majority of 29 non-life insurance firms have posted losses in the motor vehicle insurance market, especially physical auto insurance, over the years due to unhealthy competition, said Phung Dac Loc, general secretary of the Vietnam Insurance Association.

After insurance firms allocate revenue quotas to branches, those branches use all kinds of means to lure customers to meet their sales targets regardless of risks faced by clients, Loc said.

For instance, a taxi firm bought insurance for its 200 cabs but many of these vehicles had accidents, forcing the insurer to pay much compensation. However, the insurer could not raise premiums in the following year as a rival was available to offer the same product to the taxi enterprise at the same rate.

The average physical auto insurance premium is around 1.3% of the insured vehicle's total value while the rates in Laos and Japan are 6% and 4-5% respectively. The rate in Vietnam was 2% seven years ago but has dropped to 1.3% now while repair fees have jumped, Loc added.

According to the director of a domestic insurance company, insurers have incurred losses due to aggressive premium reductions. Insurance is based on manufacturing year, car brand and other conditions, instead of compensation history and driving experience of the owner.

The company of this director also incurred losses in this segment in 2010 and 2011 but then made some gains in late 2012 after revising compensation rates.

According to the association, compensation for motor vehicle insurance, including civil liability and physical assets, of non-life insurance firms has increased steadily since last year.

In the first quarter of 2012, the compensation ratio was 42.8% and rose to 49.4% in the second quarter and 52.5% in the third quarter. In the second quarter of 2013, the ratio was 65%.

Motor vehicles also take the lead for insurance premium revenue of the non-life insurance market in Vietnam. The total premium was over VND3.8 trillion at the end of the second quarter of 2012, up 10% year-on-year.