Announcement Fall 2013
Subscribe to posts
Source: Saigon Times - 9/19/2015 3:25:37 PM
The State Securities Commission of Vietnam (SSC) has allowed Techcom Capital to set up Techcom Equity Fund (TCEF) and Techcom Bond Fund (TCBF) with initial chartered capital of over VND60 billion (US$2.6 million).
Techcom Capital is wholly owned by the Vietnam Technological and Commercial Joint Stock Bank (Techcombank).
According to Techcom Capital, TCEF and TCBF are open-ended funds and their fund certificates have the face value of VND100,000 each. Standard Chartered Vietnam is the supervisory bank of the funds.
TCEF will invest in leading enterprises in a sector or those having potential to become large in addition to businesses with great growth potential in the long run and expected to bring in high profit for investors and large caps.
TCBF will buy Government bonds and corporate bonds issued by prestigious enterprises or guaranteed by well-known banks.
Dang Luu Dung, chief executive officer of Techcom Capital, said the establishment of TCEF and TCBF will provide investors, especially individuals, with more investment options. He added the enterprise pledges to support investors to realize their finance and investment plans.
The establishment of the two funds is in line with the latest developments of the local market as experts said foreign investors have paid more attention to Vietnam's stock markets.
Dear All
This is the first year that the Financial Institutions Management course was run; and hence there is no sample mock exam(s) available.
And I understand that many of you might be worried about the format of the exam; and the large amount of materials that was covered during the course.
In additions to the revision hints that given at the week 12 class—below are further hints for you to focus.
The exam will be a 90 minutes exam, consisting of 30 multiple choice questions and 5 short-answer questions.
The multiples choice questions will cover all lecture materials (i.e., chapters: 1-6, 8-20 and 23-27 from the book).
The short-answer question will be of similar format to the end-of-chapter questions from the book—it will test you on: definitions, your understanding of theory, short case-study numerical applications, etc.  I advise that you should practice the end-of-chapter exercises.  You should cover at the very least: duration, gap, VaR, DEAR, Basel II standardized capital adequacy calculation, linear credit scoring models, immunization, hedging, etc.
Subjects that will not be include in the exam: duration convexity, credit option valuation/scoring model, creditrisk+ and loans pre-payment models.
See below for the reference tables that will be given in the exam (you do not need to have these tables on your 1 A4 cheat-sheet).
Have a Happy New Year and good luck in your exam.
Diep
Dear All, due to the "exam week" this week I have moved the assignment 1st round deadline to the following Wednesday 10:00pm.  Good Luck on your exams. Regards.  Diep
Source: Saigon Times - 11/5/2013 11:20:00 AM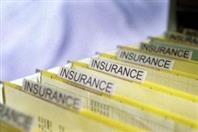 A majority of 29 non-life insurance firms have posted losses in the motor vehicle insurance market, especially physical auto insurance, over the years due to unhealthy competition, said Phung Dac Loc, general secretary of the Vietnam Insurance Association.

After insurance firms allocate revenue quotas to branches, those branches use all kinds of means to lure customers to meet their sales targets regardless of risks faced by clients, Loc said.

For instance, a taxi firm bought insurance for its 200 cabs but many of these vehicles had accidents, forcing the insurer to pay much compensation. However, the insurer could not raise premiums in the following year as a rival was available to offer the same product to the taxi enterprise at the same rate.

The average physical auto insurance premium is around 1.3% of the insured vehicle's total value while the rates in Laos and Japan are 6% and 4-5% respectively. The rate in Vietnam was 2% seven years ago but has dropped to 1.3% now while repair fees have jumped, Loc added.

According to the director of a domestic insurance company, insurers have incurred losses due to aggressive premium reductions. Insurance is based on manufacturing year, car brand and other conditions, instead of compensation history and driving experience of the owner.

The company of this director also incurred losses in this segment in 2010 and 2011 but then made some gains in late 2012 after revising compensation rates.

According to the association, compensation for motor vehicle insurance, including civil liability and physical assets, of non-life insurance firms has increased steadily since last year.

In the first quarter of 2012, the compensation ratio was 42.8% and rose to 49.4% in the second quarter and 52.5% in the third quarter. In the second quarter of 2013, the ratio was 65%.

Motor vehicles also take the lead for insurance premium revenue of the non-life insurance market in Vietnam. The total premium was over VND3.8 trillion at the end of the second quarter of 2012, up 10% year-on-year.
The mid-term exam covers Lectures 1-4 (up to and including market risks).  60 multiple choice questions in 90 mins.  
You will need a pencil, a rubber and a calculator
. The exam will use computerised marking so on the answer sheet, for example, if my student ID is
BAFNIU 16479
then I would fill in ID as below. You should color in the whole box.  Use a rubber if you need to make changes.
Dear ALL
Many thanks for all those that have joined the forum.  I am hoping the forum will also server as another area where student can go to find help NOT only from me but the whole HCMIU finance Staffs/Student/TA/Alumni from past, present and future.  You can also access it on the menu "Finance Hangout/Forum" to the left.  Both English and Vietnamese can be used.
Much appreciated
TS. Ho Diep
---
For more options, visit https://groups.google.com/d/forum/hcmiu-finance-hangout?hl=en-GB
For more options, visit https://groups.google.com/groups/opt_out?hl=en-GB
Due to multiple requests from students:
so that they can attend the New School Year Opening Ceremony (2013-1014) this Friday morning (Oct 4, 2013); and 
students have also made me aware that the New School Year Opening Ceremony is also an important opportunity for Finance and Banking to potentially receive the scholarship awarded from BIDV and other entities
To support students in their career progression and extra-curricula activities I have decided to cancel tomorrow's lecture.  Please inform your friends.