Source: Reuters - 3/15/2013 2:18:57 PM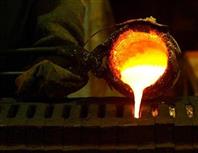 Gold hovered near $1,590 an ounce on Friday as upbeat U.S. labour data added to evidence of an economic recovery that makes safe-haven assets like the precious metal less attractive.

But prices were headed for a second straight week of gains as some investors remained loyal to gold, counting quantitative easing measures in key economies and lurking risks in the euro zone among reasons to own bullion -- a hedge against rising inflation outlook and economic distress.

"It is a global trend that the value of paper money is diminishing, which attracts investors to gold, a hard asset," said Li Ning, an analyst at Shanghai CIFCO Futures.

"That's why gold has been resilient recently even though we have seen good data from the United States, strength in equities and a firm dollar."

Data on Thursday showed the number of Americans filing new claims for unemployment benefits fell for a third straight week last week, the latest indication the labour market recovery was gaining traction.

That helped lift the Dow Jones industrial average to another record high at close and extend its winning streak to a tenth session.

Spot gold inched up 0.1 percent to $1,592.05 an ounce by 0548 GMT, on course for a weekly gain of 0.9 percent.

U.S. gold was nearly flat at $1,591.00.

Technical analysis suggested spot gold looks neutral in a range of $1,575-$1,599 an ounce, and an escape will point a future direction, Reuters market analyst Wang Tao said.

Gold may have built a bottom on the chart near $1,550 an ounce, but a break above $1,600 would not come easily given that improving economic outlook has driven many investors to seek fortune in the stock market, despite the factors in favour of gold investment, analysts said.

"Gold's fate, we think, will largely ride on what direction US equity markets will take," said Ed Meir, an analyst at INTL FCStone, in a research note.

"In this respect, our view is that only a sizable correction in US equities will likely prompt funds to get back into gold."

Indicating dwindling interest in gold investment, holdings of SPDR Gold Trust, the world's largest gold-backed exchange-traded fund, have dropped 3.432 tonnes so far this week -- on course for an eleventh week of decline.

But the holdings were unchanged at 1,236.307 tonnes from a day earlier on March 14.

The U.S. Commodity Futures Trading Commission has engaged in "a couple" of conversations about whether the daily setting of gold and silver prices in London is open to manipulation, Commissioner Scott O'Malia said on Thursday.