Announcements Spring 2013
Subscribe to posts
Dear All
You can download the Mock Final Exam from the file cabinet.  No solution will be given.  Note that the final exam will COVER all topics covered in the course, consisting of 30 multiple choice questions (worth 40 points) and 8 short answer questions (worth 60 points).  The following will be strictly enforce:
1 This is semi-open book examination: Each student, may bring in only one A4 cheat sheet.  Two side of the sheet may be filled with anything the student wishes, but must be handwritten by him/her (strictly no photocopying).
2. No talking during the exam
3. No mobile phone used during the exam
5. Calculator approved
4. No dictionary
Regards
Diep
Please be aware that there is a tutorial to go through the homework's questions tomorrow (Thursday 25th April 2013).  The tutorial will be held in room C101 at 9am.  Please send your gratitude to Mr Tien (cc'd) since we have given him almost no advance notice for him to prepare—and he has gone out of his way to prepare for this tutorial. 
By Javier Blas in Geneva
The world's top commodities traders have pocketed nearly $250bn over the last decade, making the individuals and families that control the largely privately-owned sector big beneficiaries of the rise of China and other emerging countries.
The net income of the largest trading houses since 2003 surpasses that of the combination of mighty Wall Street banks Goldman Sachs, JPMorgan Chase and Morgan Stanley, or that of an industrial giant like General Electric. They made more money than Toyota, Volkswagen, Ford Motor, BMW and Renault combined.
A review by the Financial Times of thousands of pages of companies' filings and non-public documents marks the first comprehensive account of the industry. The revelation of the traders' profitability will heighten calls for greater transparency from an industry that although central to the global economy is little understood and largely unregulated.
The review casts light on an era of remarkable growth in the sector that began in 2000 – when it made just $2.1bn in profit – and massively expanded the trading groups' influence.
They rode the commodities supercycle caused by the industrialisation of China and other emerging countries. The supercycle not only boosted commodities trading volumes, but also lifted the profitability of the groups' investment in oilfields, mines and farmland.
However, the review has also found that the commodities trading industry is now facing strong headwinds. Aggregate profit growth has stalled, and key measures of profitability are dropping year-on-year.
The world's top 20 physical commodities trading houses last year made $33.5bn, little different from net income levels over the past five years.
The industry, which includes houses such as Glencore, Cargill, Vitol, Trafigura and Mitsubishi, is a vital nexus between producers and consumers of raw materials as diverse as oil, copper and wheat. Although some companies are publicly listed and disclose financial information, most are privately-held and in some cases have never published data on profitability.
The documents – including filings in commercial registries from the Virgin Islands to Singapore and confidential memos to bankers – suggest the industry is facing a slowdown as the global economy weakens and the growth of commodities trade slows. Further, the commodities market has become more transparent and competition has risen.
The slowdown in profit growth is remarkable, if uneven across the sector. While some traders, such as Louis Dreyfus Commodities, continue to see their net income growing, others are facing a harder time. Net profit at Vitol, the world's largest oil trader fell last year to $1.05bn, its lowest since 2004 and less than half the record of $2.28bn of 2009. Others are not immune either.
The sector's return on equity – a measure of the profit generated with the money shareholders have invested – has dropped. While some traders enjoyed returns in excess of 50-60 per cent in the mid-2000s, they are now averaging 20-30 per cent – though that is still large by any business standard.
"The commodities market is becoming more and more competitive," said Torbjörn Törnqvist, chief executive of oil trader Gunvor. "The industry will not see the massive return on equity it enjoyed in the past."
Glencore's return on equity, excluding exceptional items, fell in 2012 to just 9.7 per cent, sharply down from a peak of 61 per cent in the 2000s.
However, despite the stalling of profit growth and the fall in return on equity, the industry remains hugely profitable. The heads of some of the top trading houses – including Ivan Glasenberg of Glencore, Richard Elman of Noble Group and Claude Dauphin of Trafigura – have became billionaires, while families such as the Cargills and MacMillans behind Cargill have seen their wealth rise enormously.
The review includes financial details of companies with different business models, from pure-play commodities trading houses to groups that, on top of trading, have also invested in production assets. The companies are Glencore, Vitol, Trafigura, Mercuria, Gunvor, Cargill, Bunge, Archer Daniel Midland, Louis Dreyfus, Wilmar, Noble, CHS, Mitsubishi, Mitsui, Itochu, Sumitomo, Marubeni, GrainCorp, Olam and Traxys.
But the review excludes the trading operations that are part of much larger oil, gas and utility groups – such as BP and Royal Dutch Shell of the UK, Total and EDF of France, Eon and RWE of Germany and Lukoil and Gazprom of Russia. Those groups often overshadow the trading houses in oil. Industry estimates put the net income of those trading operations last year at about $5bn, well below the peak of 2008-09 of more than $10bn, but the exact level is difficult to ascertain.
The review also excludes banks, because their focus is on derivatives, rather than physical trading. But the trend among banks, including Goldman Sachs, Morgan Stanley and JPMorgan, chimes with the overall trend. Bankers said total commodity revenues dropped in 2012 to about $8bn, down from a peak of $15bn in 2007.
Singapore, Mon Mar 18 2013, 10:17 hrs
Gold prices rose above $1,600 for the first time in more than two weeks on Monday as a radical
bailout package for Cyprus threatened to trigger fresh turmoil in the euro zone
, driving investors to seek safety in gold.
But a firm dollar and general perception of an economic recovery quickly snuffed out the rally, sending gold below the key resistance level of $1,600. The euro zone agreed on Saturday to hand Cyprus a bailout worth 10 billion euros ($13 billion), but forced the country's depositors to pay up to 10 percent on their savings despite the risk of a wider run on savings.
Investors are worried the proposal, if ratified by the Cypriot parliament on Monday, would become a dangerous template for future bailouts in the bloc and set off turmoil, after the market has grown more confident in the bloc's recovery in the past few months.
"The Cyprus crisis is bearish euro and bullish dollar, which is mathematically negative for gold," said Jeremy Friesen, commodity strategist at Societe Generale in Hong Kong."But it does raise the question how the ECB is going to continue to allow tightening of credit, which has been happening as a result of LTRO repayment."
The ECB pumped over a trillion euros into money markets in two long-term refinancing loans (LTROs), in December 2011 and February 2012, to provide liquidity for banks.Friesen said if the ECB could turn on the tap again and help its economy by pumping more cash into the system, that would help gold, which thrives on ultra-loose monetary policies.
Spot gold rose to a 2-1/2-week high of $1,608.30 an ounce earlier in the day, before easing to $1,596.76 by 0319 GMT, up 0.3 percent from the previous close U.S. gold also hit a 2-1/2-week high, at $1,607.6 an ounce, before paring gains to trade at $1,595.90.Technical analysis suggested that spot gold faces resistance at $1,611 an ounce and may retrace to $1,586, Reuters market analyst Wang Tao said. Investors will closely watch a U.S. Federal Reserve policy meeting on Tuesday and Wednesday to assess the central bank's attitude towards aggressive monetary stimulus.
Economists expected the Fed to keep buying bonds for the rest of the year to aid the still frail economic recovery.Interest in exchange-traded gold funds remained lukewarm on Friday. Holdings of SPDR Gold Trust, the world's biggest gold ETF, resumed the decline after a two-day pause, down 3.311 tonnes to 1,232.996 tonnes, the lowest since October 2011.
Speculators raised net long positions in U.S. gold by 9 percent in the week to March 12 from a more than five-year low of 39,631 contracts to 43,195 contracts, data from U.S. Commodity Futures Trading Commission showed.
But speculators' short positions in gold continued to increase, up nearly 2 percent from a week earlier to 70,126 contracts, the highest since at least 2006."There is a chance that gold was oversold and reflected too hawkish a view on policy and too optimistic a few on growth in the near term," said Friesen.
Source: Reuters - 3/15/2013 2:18:57 PM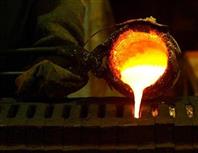 Gold hovered near $1,590 an ounce on Friday as upbeat U.S. labour data added to evidence of an economic recovery that makes safe-haven assets like the precious metal less attractive.

But prices were headed for a second straight week of gains as some investors remained loyal to gold, counting quantitative easing measures in key economies and lurking risks in the euro zone among reasons to own bullion -- a hedge against rising inflation outlook and economic distress.

"It is a global trend that the value of paper money is diminishing, which attracts investors to gold, a hard asset," said Li Ning, an analyst at Shanghai CIFCO Futures.

"That's why gold has been resilient recently even though we have seen good data from the United States, strength in equities and a firm dollar."

Data on Thursday showed the number of Americans filing new claims for unemployment benefits fell for a third straight week last week, the latest indication the labour market recovery was gaining traction.

That helped lift the Dow Jones industrial average to another record high at close and extend its winning streak to a tenth session.

Spot gold inched up 0.1 percent to $1,592.05 an ounce by 0548 GMT, on course for a weekly gain of 0.9 percent.

U.S. gold was nearly flat at $1,591.00.

Technical analysis suggested spot gold looks neutral in a range of $1,575-$1,599 an ounce, and an escape will point a future direction, Reuters market analyst Wang Tao said.

Gold may have built a bottom on the chart near $1,550 an ounce, but a break above $1,600 would not come easily given that improving economic outlook has driven many investors to seek fortune in the stock market, despite the factors in favour of gold investment, analysts said.

"Gold's fate, we think, will largely ride on what direction US equity markets will take," said Ed Meir, an analyst at INTL FCStone, in a research note.

"In this respect, our view is that only a sizable correction in US equities will likely prompt funds to get back into gold."

Indicating dwindling interest in gold investment, holdings of SPDR Gold Trust, the world's largest gold-backed exchange-traded fund, have dropped 3.432 tonnes so far this week -- on course for an eleventh week of decline.

But the holdings were unchanged at 1,236.307 tonnes from a day earlier on March 14.

The U.S. Commodity Futures Trading Commission has engaged in "a couple" of conversations about whether the daily setting of gold and silver prices in London is open to manipulation, Commissioner Scott O'Malia said on Thursday.
So far, two students are following my tweets, five student groups have registered for stock trak with 2 groups have made their first trades. Of the five registered group 4 yet to make their one long and one short. Please be reminded that the deadline for one long and one short trade by end-of-week 7, i.e., Friday 3:30am Vietnam time since all markets are shuts during the weekends.
Mr Nguyen Duc Tien will also be distributing the mock examination questions at the Week 7 lecture.
The mid-term is a semi-open book examination. Each student, may bring in a calculator and one A4 cheat sheet.  One side of the sheet may be filled with anything the student wishes, but must be handwritten by him/her (no photocopying is allow). The exam is 90 mins in duration and consisting of 60 multiple choice questions.
Mr Nguyen Duc Tien, the Teaching Assistant for this course, will be going through the homework questions&answers instead of the usual lecture for week 7. Attendance is advised since this will help you with your studies for the mid-term exam. 
Solutions to all the textbook book questions will also be distributed to all who attend.
You must have initiated at least one long position and at least one short position 
in 
any 
instrument 
by 
week 
7.